How Change-Resistant Are You?
---
By Krupa Balasubramanya - April 7, 2019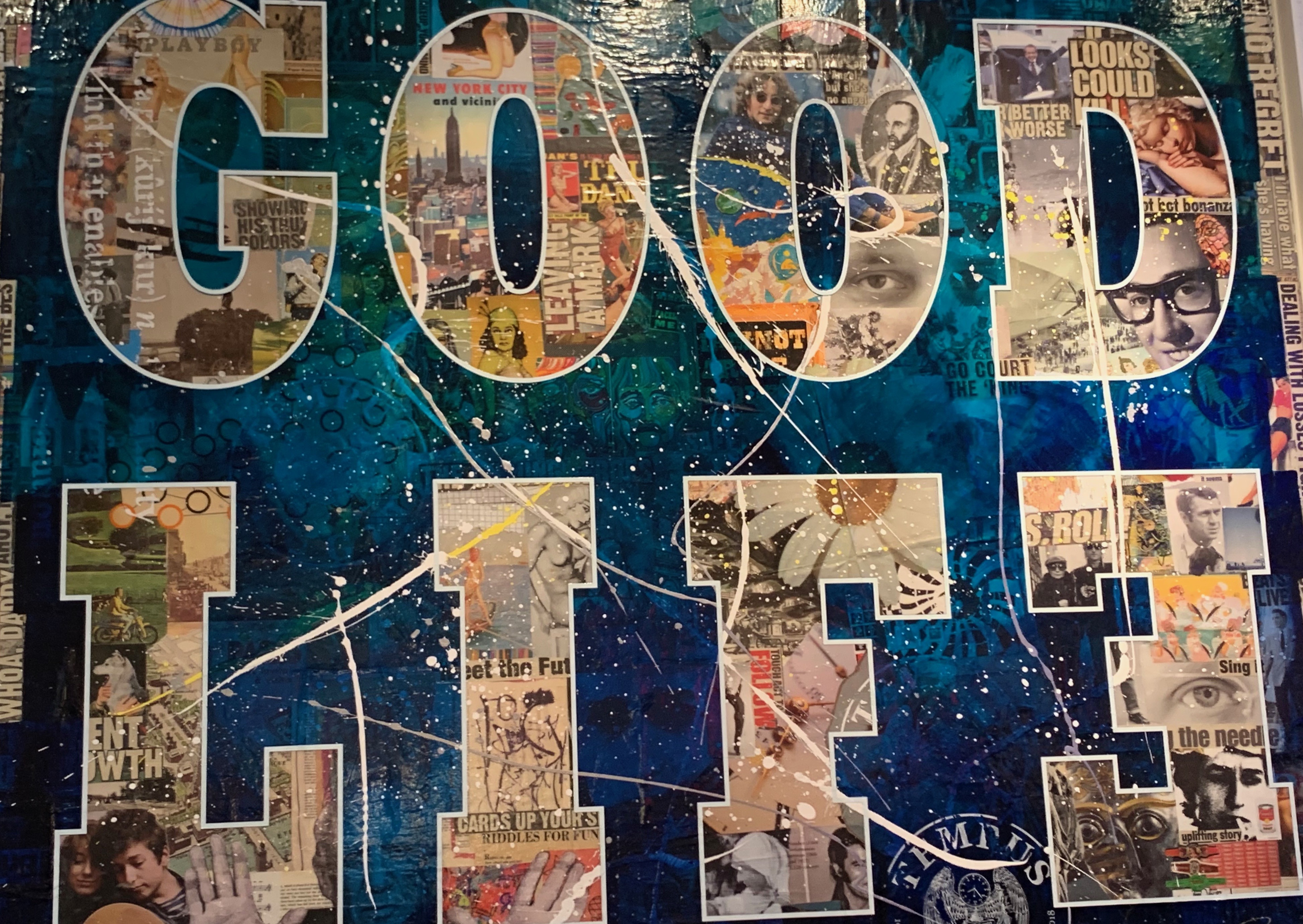 Ask yourself: what is the first thing that comes to mind when you hear the word "change"? Maybe you're thinking of a past life experience, a relationship, or even yourself. Your instinct might be to respond with fear, anger, or excitement—or all of the above and more. Notice how the idea of change feels in your body. Maybe you're experiencing flutters in your belly or a pounding in your chest. Maybe you feel relief and ease; or maybe you find yourself becoming tense and irritated. Maybe, thinking about change causes your fight-or-flight response to kick in; or maybe, you're so resistant to the idea of change that you won't even let yourself think about it at all. 
But here's the thing: whether we like it or not, change is one of the only constants in life. Throughout our lives we will change, our partners and families will change, our friends and communities will change, our circumstances will change, and so will the world around us. Big and small changes are happening to us and around us, all the time, every single day—whether we notice them or not. As long as we're alive, we grow older every single day, and so do the people and things around us. The earth moves through different seasons. Different experiences can shift the way we think and interact with others. We give and we receive, we ebb and we flow.
But if change is such a sure thing, why are we so resistant to it?
First things first: what is "change-resistance", anyway? Basically, change-resistance is when someone or something perceives change as a threat, and will fight against that change with everything they've got. In a way, change-resistance is an easy response to understand: after all, change forces us into the unknown, and what we don't know can often seem scary. This is true even of positive changes! Positive or negative, all change requires us to let go of the familiar and face the unknown, to say yes to some things and no to others—and that's definitely not always easy. 
Changes in life can come as a shock, repatterning our mindset and altering the way we respond to stimuli. When we're in a state of shock, we enter a "survival" mindset—and sometimes the decisions we make in that mindset aren't the most healthy or productive ones. But rather than getting totally rattled, it's important to work on accepting the shock of change with more comfort and ease, and to invite the big changes in your life to reprogram your mindset in positive ways, rather than in destructive ones.
Change outcomes can also be surprising. "Good" or "bad", positive or negative, all change is simply a message from the universe, directing you to a more aligned path, inviting you to change course or begin again. Believe it or not, a change that you consider a "bad" change in your life can actually lead to a positive transformation! On the flip side, sometimes a change that you consider "good" can have the surprising effect of leading to unhealthy responses. If you're resistant to change then any change—positive or negative—can lead to sadness, anger, depression, isolating behaviors, substance abuse, and more. That's why it's critical to recognize patterns of change resistance in yourself and learn how to transform them. 
One of the first steps to overcoming change resistance is to simply notice all the changes you experience every day, without even realizing it. Every day, you lose cells and grow new ones—and everyone around you does too. The view outside your window will be different every single morning. The sun will be in a different place in the sky, the air will slightly different than the day before. Maybe your coffee is stronger or weaker, depending on which coffeeshop you stop by on the way to work, or which barista is behind the espresso machine. Maybe you have to take a different route to work, or you encounter different traffic on your usual one. And while you might not love all of these small, subtle changes, chances are they're not going to send you into a total tailspin. The key is to learn how to encounter life's big changes with the same tolerance that you do the small ones. 
You can start accepting the life rhythm of change not only by noticing these small changes that already taking place in your life, but also by noticing how you feel about them and respond to them. Consider making a daily list or starting a change journal—and then ask yourself: why did I respond to this change in this way? Did my response serve my wellbeing, or did it make the shock of change even worse than it already was? How do I wish I had responded, or how can I respond differently next time? Try to tune into where these small changes seem to be leading you—and then begin to move in the direction of the positive changes, while accepting the inevitability of those changes you might not be as excited about. 
Once you're comfortable noticing the smaller changes in your life, start to tap into the bigger ones as well. Break the changes in your life down into manageable bits: daily changes, weekly changes, yearly changes. You can be a receiver of change or a change-maker in your life—and sometimes, you'll be both. Begin to think about what changes you want to actively make in your own life, based on these different timelines. While change can start off feeling uncomfortable, you'll know you're moving in the right direction if you feel more motivated, valued, productive, empowered, confident in making decisions, like your skills are being celebrated, and that you're moving closer to your goals and dreams.
Change in life is constant, and being open to change is what creates growth and evolution. We experience subtle changes and obvious once, welcome changes and ones we're resistant to. But accepting change—specific changes, as well as the simple fact that change is happening—will help to create less friction and more joy in your life. Trust in the universe and where it is guiding you, even if it's not obvious to you right away. Become comfortable with the light and the dark, the yin and the yang. This is how we dance with life.
Go Back