Self-Guidance
---
By Krupa B - June 26, 2019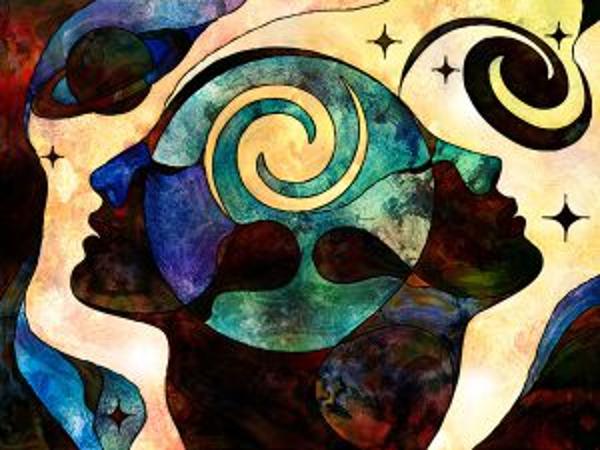 What Is Self-Guidance, Anyway?
One of the most important aspects of being your true self and stepping into your legendary life with authenticity is knowing when and how to follow your self-guidance.
Wait… self-guidance, you say? What even is self-guidance, anyway? 
Think of self-guidance as your intuition, or your inner-compass. It's just you, listening to yourself—and any clues the universe might be sending you way, as well. And believe it or not, tuning into that inner guidance can take some practice; especially if you've gotten out of the habit of listening to the messages your soul is sending you. 
The first step requires taking a pause from whatever it is you're doing, and silencing your mind—and yeah, silencing your mind can be a lot easier said than done, especially for those of us who feel like our minds are always running a mile a minute, chattering up a storm. But actually, that chatter—that chatter can be your greatest guide, if you know how to tap into it and separate the true guidance from all the noise.
See, who we are and how we think—aka: our psychology—has been built and evolved since the very beginning of our lives. Our habits, our beliefs, and even the ways we talk to ourselves are all influence by the many different people, places, and experiences we've encountered during our time here on Earth. These could be your parents and grandparents, your aunts and uncles, your siblings, your cousins, your best friends and classmates — whomever. It's the places you go and the places you love. It's the experiences that stick in your mind as formative moments. (And sometimes, believe it or not, it's even the experiences you've pushed out of your mind and forgotten—especially if they're unpleasant ones.)
These are the things that inform our psychology, the ways we interact with the world, and yes—even our self-guidance. They can even inform whether or not you listen to your intuition, and use it for your benefit or, sometimes, to your detriment. In turn, it's your self-guidance that helps you decide whether an experience is a positive one or a negative one, and how you'll approach similar experiences going forward. 
Are you starting to see why tapping into your intuition is such an important skill to master?
Your intuition, inner-compass, and self-guidance—at it's most authentic, it only wants what is good for you. It's the universe guiding you towards what you should do, and away from what probably isn't right for you. Sometimes, it'll seem like all your self-guidance does is camouflage the opinions and advice the outside would and everyone in it—acting like a large, mental stop sign that says: nope, I don't want to live my life by the opinions of others anymore. But then, it might seem to stop there… Why? 
Well, dear heart, that's because you haven't completely listened to your self-guidance. (Don't worry. Like I said, it takes practice.) Once your self-guidance has made it pretty clear what it doesn't want you do to, it's time to figure out what it does. You've got to let your inner voice keep speaking to you. And don't be afraid to ask it—aka: yourself—questions: why do I feel the way I feel? Why am I interpreting this situation one way and not another? What feels bad in this moment—and what feels good? (Hint: follow the good!) 
With enough patience, stillness, and silence—and really intentional listening to what your body, mind, and soul are telling you—you'll become more and more tuned into your inner-guidance; and in time, it'll only become easier and easier to listen to.
Go Back