Gender Equality And Your Authentic Self: How Men And Women Can—And Should!—Work Together
---
By Krupa Balasubramanya - March 18, 2019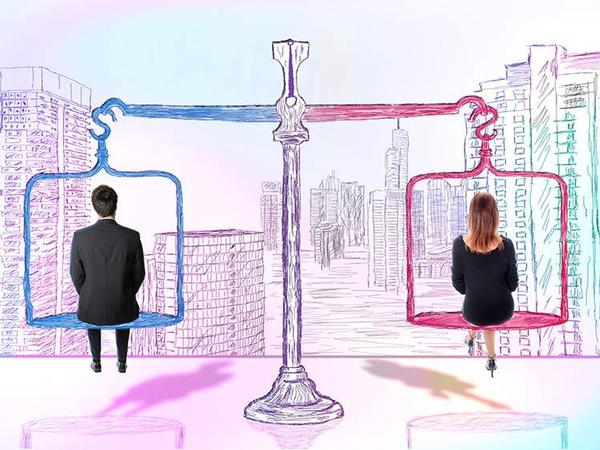 Recently, I was reading a study about women. It showed that women today are choosing to stay single more than ever before, often because we are simply able to take better care of ourselves and participate in all areas of life, without being economically or socially dependent on a man. This study got me thinking: women in much of today's world are more empowered than they have ever been in recorded history. We can pursue education, earn our own living, purchase property, enjoy successful careers and active social lives. We are able to balance strength and vulnerability. We are receptive to change because, over time, we've had to learn how to be. We listen to one another. In general, we have an unspoken pact of sisterhood. We women, in essence, have worked hard to empower ourselves and are actively empowering each other. 
But where does that leave the men?
My entire mission in life—and my dream for the universe—is that one day everyone unites in an undivided front, standing up for who they are and for the radical selves of others. I want each of us to not only accept, but to celebrate the unique differences we all bring to the world. I want each and every person to be embraced for the one-of-a-kind ways they let their soul shine. 
And that vision needs to include both men and women. 
But history hasn't always taught men the same cooperation it has taught women. In general, men are pushed towards more individualist, often aggressive ways of being in the world. They're taught to divide-and-conquer, rather than the unify-and-cooperate. They're taught to portray a powerful front at all times, rather than cultivate authentic and vulnerable relationships—both with each other and with the women whom they share the world with. They are taught to value competition over collaboration; taught to deny weakness; taught that to survive means to be the best. 
While the role of women in society—and the ways we're able to exist in the world—have grown and evolved in big and small ways over time, it seems as though the evolution of men—their roles, the range of emotions and experiences available to them—has become relative stagnant. While women are cultivating strength to balance our vulnerability, men are not nurturing softness to balance out their strength. 
If we are ever to find true balance and equality in this world, we need men to empower themselves in the direction of vulnerability as much as women have empowered ourselves in the direction of strength. We need men and women to work together to raise one another up even higher than either of us can do for ourselves alone. We need men to choose equality for women as much as we women chose it for ourselves, without our having to constantly fight for it.  
It's possible that men are unsure of where and how to step up—how to rise to an occasion to both personally grow and evolve and support the growth and evolution of the other half of humanity. But the first step is to rewire the patterns of thought and behavior that men have been taught since practically the dawn of time. Beginning from a place of personal awareness, men can pause and examine their behaviors: asking themselves why they respond to situations in a particular way, who or what they learned these impulses from, what their true feelings are, and what a first action step might be to begin to form a united front. (And hey, fellas: asking the women in your life for some tips is a great idea!)
This is just one of many steps we need to take to dissolve the antiquated and damaging ideologies of the world, to form a united front of men and women, and to bring forth the limitless possibilities of everyone being in love with their authentic selves and achieving oneness with humanity.  
Go Back