Choosing Love: Why I Do It Every Day—And Why You Should Too
---
By Krupa Balasubramanya - March 18, 2019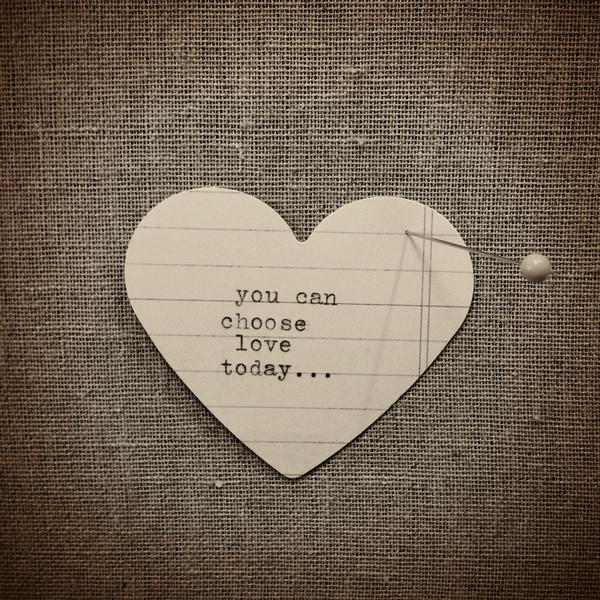 In popular culture—everything from romcoms to romance novels—there's this idea that love is something that happens to you. There's "love at first sight"; characters "find" love or "fall" in love; and the "luck" of love is always the end of the story. But in real life? This is definitely not how love works.
Outside of Hallmark movies and fictional romances, love is the beginning of a story, not the ending. And that story begins with the choice of love: love isn't something that just happens to you; it's something that you have to choose, every single day. Much of the time, that choosing takes some work. 
In my own life, I choose love every day. I choose love for my life. I choose love for my relationships: with myself, with my children, with my spouse, with my parentings and my in-laws. I choose love in the relationships I extend to my friends and my community. I chose love for the career that I am in. I choose a love of the world around me: love for every plant, every animal, every life. I choose love for the sheer existence of this beautiful, mysterious universe. 
This choice—to choose love every single day—is one that I learned to make over the course of many different events throughout my life. Difficult events. Scary events. Unexpected events. Each one a moment when I could have chosen something other than love: maybe anger, or sadness, or fear. In fact, sometimes I did choose fear: and those events are the ones from which I learned the most about choosing love over everything else. 
Here's the thing about fear: there's nothing wrong with feeling fear. Fear (and all the other emotions that fear can lead to) is a natural human experience. We've all experienced fear in our lives, and we'll probably all experience fear again in our futures. By choosing love, you're not denying the experience of fear. Rather, you're acknowledging the place where fear exists, you're exploring the root of your fear, and you're deciding to move in the direction of love instead. You're willing to feel your fear, but you're going to act from a place of love. 
This is what I mean by choosing love—it's a conscious action step you're deciding to take, to move in a direction of acceptance, compassion, patience, and light. 
Sometimes choosing love means you're going to wind up in a place of vulnerability—and that's okay too! As humans, all of us our vulnerable, whether we like to admit it or not. In fact, one of many people's biggest fears is the experience of being vulnerable: by being vulnerable, we risk being rejected, hurt, critiqued, or misunderstood. It's natural to fear these experiences, because they can be painful. 
But consider this: what if you reframed your vulnerability from a mindset of love instead? Rather than approaching vulnerability with fear, choose love. Try replacing your concept of vulnerability with the idea of "authenticity" instead. What if being vulnerable is really just another way of being authentic?  What it choosing love is really just another way of letting your true, inner-self shine? 
I believe that everyone should choose love over fear, choose love over anger, choose love over sadness or violence or destruction. By choosing love, you're able to give greater grace to yourself: making peace with your past mistakes, understanding you were doing the best you could, and forgiving any harm you might have inadvertently done to yourself, your family, or your community. 
By choosing love, not only are you able to communicate your authentic soul to the world, you're also able to see other people for who they truly are as well. You're able to better understand where others are coming from, to have deeper compassion for their mistakes, to celebrate their differences and accept their imperfections.
By choosing love, you're able to make better decisions about how you interact with the earth. You're able to experience more mindfulness in the way you use resources, the way you treat animals, the way you act as a custodian for the natural world around you—preserving rather than exploiting; approaching the earth from an abundance mindset rather than one of greed. 
Choosing love is our greatest opportunity for learning, our greatest change for teaching, our most profound invitation to experience this earth school we all share. When we choose love, we choose life. We choose ourselves and those around us. We choose our communities and we choose the world. We choose to stand for all of humanity and all the living things we share this planet with. We choose to stand for what the soul represents. Choosing love is an invitation to your soul to roam free, exploring its greatest potential. When you approach everything from a place of love, the world around you seems instantly more marvelous. Positive energy is brewing inside you; you're able to tune into your deepest and most true self, and share the gifts of that self with the world.
Go Back